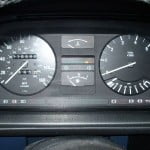 What are your thoughts on car technology?? Why does car technology and electronics seem like its so far behind from what I sit in front of on my desk.
Car technology and electronics is a popular field that seems to grow exponentially each year.? Our earlier cars had a basic speedometer, a radio and maybe fancy screen for the clock and outside temperature.? Color GPS monitors began to take storm across the car industry and if you're a big spender, your car came with a built in screen for DVD's, but it seems to have stalled at that point.? Right?? Maybe not…
The average everyday car has the same standard technology.? Those nice sharp screens (even the ones that display time, temperature and 6 radio stations) are an industry standard with most people choosing to save money and buy an external GPS.
Most of the advanced technology in cars are being placed into higher end luxury models; the stuff we don't usually look at when we go to the dealership.? New Bentley's have champagne coolers in the trunk and umbrella holders in the middle of the door (concealed to the untrained eye).
I'm confused though why no one has really made an integrated dash screen.? Lexus made a dash that pops up on the screen so you don't have to look down to check your speed or other road conditions, but why not put in a small screen that can connect to the internet to check directions, traffic, eating locations and do it all faster then a GPS can.? Could this be a market for the new iPad?? Of course there's always the danger of people trying to use it when they drive.? Some new Toyota's lock the GPS screen when the car is in Drive, but then again, Toyota has some technology issues of its own.
Any suggestions for what technology you find simple yet tasteful for most standard cars today?