This post brought to you by HP*. Whether your organization is moving to the cloud or is yet undecided, the HP Pathways to Cloud event is the best way to explore the technologies, learn the strategies, and prepare to lay a secure, high performance foundation for an agile IT environment This is a must-see event that includes something for anyone involved in Enterprise IT.
HP Cloud Event dates and locations: Mar 15 Seattle | Mar 21 Dallas | Mar 22 Atlanta | Mar 28 Washington DC | Mar 29 Chicago | Apr 3 NYC | Apr 5 Phoenix | Apr 11 Denver | Apr 12 Cincinnati | Apr 18 Tampa | Apr 19 San Francisco
Register today and attend the event for your chance to win an HP TouchSmart PC. Powered by the 2nd Generation Intel? Core? processor. View Agenda.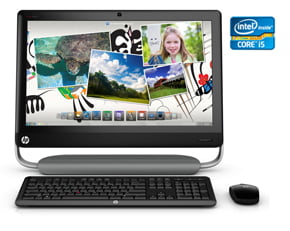 *About this sponsored post. This site is not directly compensated, but? will be entered into a drawing for an HP server for posting this information. If awarded, we will give the server to a lucky reader in a future contest.