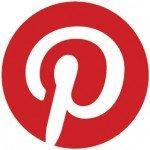 Pinterest is the newest wave of social networking that has swept the internet and added an explosion of new users in the past few months.? Pinterest is a social site where users create virtual pin-boards to share, collect, organize and display all of their interests from the web; an online pinning cork board!
The site has seen exponential growth in its user base for its well designed site, passionate group of users and appeal to the mass crowd for an organization method everyone is familiar with.
The site is still working on invite only access, so try the steps below to start pinning today!
The first step to try is their 'Request an Invite' button on the home page.? It's simple, fast and direct from Pinterest.? Navigate to their homepage, and right at the top in the center of the page should be a button to request an invite.
Requesting an invite there will bring you to their landing page and will prompt you for an email address where you'd like to receive an invite.
To keep it simple, I recommend using an email address you'd like to be hooked up to your Pinterest account.? They should prompt you for an email you'd like to use, but this just makes it easy.
An alternative method is to use their Facebook page to get an invite! If you're already signed into Facebook, head over to their Facebook page, like the page and leave your email address. Someone in charge of monitoring that page should be able to send you an interest with a pretty quick response time.
It's important to mention that neither of the two methods above are immediate access, and will have a little leeway time before you're signing up to use the website.? If you're looking for membership now, then use the power of your own social networking and contacts to see who else is using it!? A current member can sign into their account and send out an invite to a non-member to join them on the website.
If you're looking for a member and do not own any social networking site accounts or not sure which of your friends to approach, try asking the people on our forums, there's bound to be a member who can help you out!