01 Aug
Posted by Hemal in Software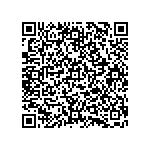 QR codes are becoming increasingly popular amongst businesses.? Whether its a marketing ploy, or simply a way to give out more information, many places are starting to employ QR codes due to the exponentially increasing usage of Smartphone devices.
?
A QR code (quick response code) is a square barcode looking box that you can scan with your smartphones which will navigate you to either text, a web page, video or other information.? It's a perfect way to put a ton of information in a small little box so people can view more details on something that might not fit in otherwise small space.? If you have a smartphone, check out the ways to read QR readers on your device.

iPhone– a phone with no shortage of options on apps.? My recommendation here has to be the QR Reader <- they really just come out and say it. A very simple app that features a fast interface, with the ability to share codes using social network integration.? This app has a built in browser so it will not hijack over Safari and has a copy-to-clipboard feature to post elsewhere.
?
Android– a great program from the Android market place is Barcode Reader.? Similar to the QR Reader for the iPhone, this barcode reader has features to bookmark, copy to clipboard, and has features for scanning regular product barcodes to look products up online to view prices from around the area.? A multi-function app that should be on every Android powered decice.
?
Blackberry– an easy to use option here would be to leverage the Blackberry App World already installed on your phone for downloading other apps. When you are in the App World, click on the menu button and select to "Scan a Barcode" and use that to take an image of the QR code.? It will save your search if you'd like to visit that QR code at a later time, and has all the functionalities that a standalone app would have.? Standalone apps require taking a picture (which you'd have to tediously delete) while this function uses a live stream from your camera to do all the work.
?
The three major mobile platforms all have easy ways to scan a QR code.? Try it out the next time you see one…if it is your first scan, you'll be amazed at what the posibilities are with this type of technology.