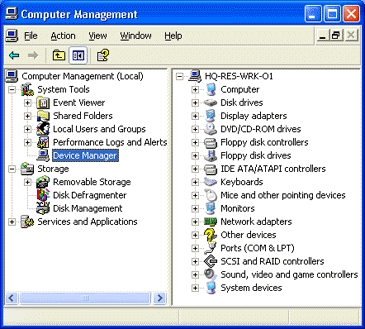 Hi, I have a Windows Machine and I want to check for missing drivers because I think some of my drivers for my computer peripherals are missing.? Is there anyway I can check how to do this?? Thanks for your help!? Oh and I'm using Windows 7.

Missing drivers or out of date drivers can become a huge problem if left unnoticed and are a major cause of many computer issues.? Most people never check their drivers to see if the proper manufacture driver is being used or if Windows has tried to mask over it with a built in feature.
In the start menu search, type in "Device Manager" without quotations and hit enter.? Wait for the Device Manager to load.
The Device Manager will display everything connected to your computer, including your display, keyboard, mouse, peripherals and network adapters.? The first step is to look for any exclamation points or something that is colored with a red or yellow icon…those are the parts which have driver issues or missing drivers entirely.
To update a driver or install a new driver, right click on the component you are attempting to install or update and select the Update Driver.? You can select to update via Windows Update/Online or a disk that came with the component.? If you have made any changes to the hardware (such as a different model or the hardware is registered as the wrong component) select the option to Scan for Hardware Changes.
For drivers with your video card or wireless LAN card, I recommend you go straight to the manufacturer's website as they will have the latest releases available.? Companies like Dell or HP aren't quick enough to update their driver page so their drivers may not always be the most recent!