12 Jul
Posted by Hemal in Mobile Technology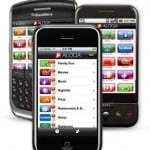 Our last post?covered a huge new wave of Android phones in the mobile market moving up 4% in the shift.? That number is expected to rise with more devices taking on the Google OS and finding themselves on shelves sold quickly.
An example of this is the HTC Incredible which is having trouble staying in stores…Verizon is backed up almost 3-4 weeks in delivery with the shortage…but see who the real giant of mobile industry is.
Blackberry seems to be the real problem for these mobile platforms just as Nextel was a while back.? Its 40%+ market share is not due to the general public use of the phones, but more the government and business enterprise use of blackberry devices.?
Should Google or the iPhone try to tackle that industry, Blackberry may find itself in trouble.? We have yet to see more mainstream use of Blackberry OS6 and the features it brings, but Android 3 (Gingerbread) is also in pipeline production…
Read up more of the full story here.